Air Canada & Emirates have just announced plans to form a strategic partnership, and this has the potential to be interesting on a couple of front.
Air Canada & Emirates strategic partnership basics
Air Canada & Emirates have signed a strategic partnership agreement, intended to improve travel options between Canada and the United Arab Emirates:
Air Canada & Emirates will launch a codeshare partnership later in 2022, giving Air Canada travelers more flight options beyond Dubai, and giving Emirates travelers more flight options beyond Toronto
This will allow customers to book connecting travel between both airlines' networks on a single ticket, creating more seamless check-in and baggage transfers
The two airlines intend to establish reciprocal frequent flyer benefits and reciprocal lounge access for qualifying customers; the details of this will be announced when the agreement is finalized
For context, Air Canada operates up to 5x weekly flights between Toronto and Dubai, and Emirates also operates up to 5x weekly flights between Toronto and Dubai. Air Canada doesn't have flights from anywhere else in Canada to the UAE, and Emirates doesn't have flights to anywhere else in Canada.
This new strategic alliance is pretty interesting, because historically Canada's government has been over-protective of Air Canada, preventing competition from foreign airlines. Emirates would love to add more flights to Canada, including increasing frequencies to Toronto and adding more destinations, but the Canadian government has restricted this.
Conversely, while Air Canada has been able to operate to Dubai, the airline has struggled with connectivity, given its lack of a partnership with Emirates.
It's nice to see the two airlines now cooperating. Who knows, with the support of Air Canada, maybe this will eventually lead to Emirates also getting more access to other gateways in Canada.
Speaking of the Middle East, Air Canada also flies to Doha, Qatar, and the airline has a codeshare agreement with Qatar Airways for connectivity. However, the airlines don't offer frequent flyer reciprocity.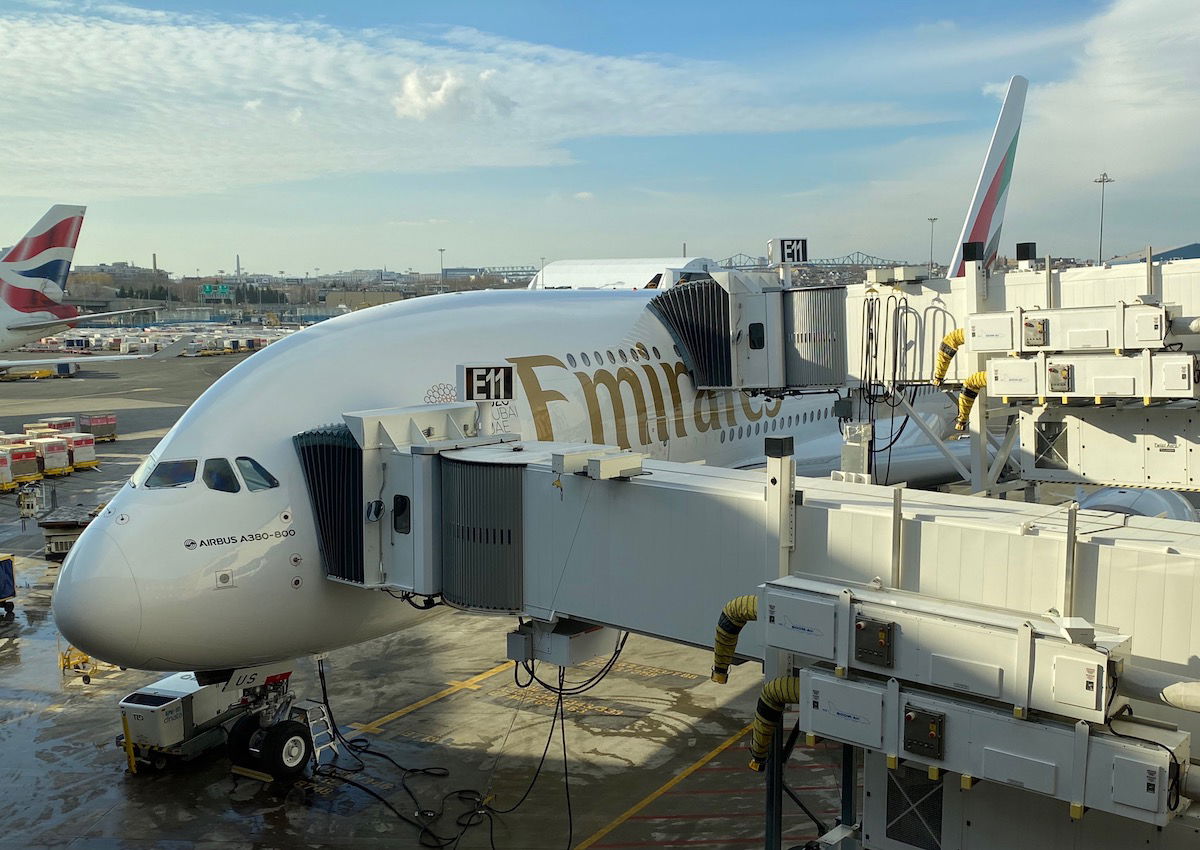 What does this mean for Air Canada Aeroplan?
Air Canada Aeroplan is one of my favorite frequent flyer programs, thanks to the program having more airline partners than any other program in the world, and also allowing stopovers for just 5,000 points one-way.
When I saw the announcement about a new partnership between Air Canada & Emirates, I'm sure I'm not the only one who immediately started thinking about the ability to redeem Aeroplan points for travel on Emirates.
Is that going to happen?
It does sound like we should expect reciprocal points earning and redemption opportunities; that was never promised when Air Canada and Qatar Airways introduced a codeshare agreement, so I do expect we'll see that here
That being said, with few exceptions, Emirates restricts first class award availability primarily to members of its own Skywards program, and I doubt Aeroplan will get an exception to that; my guess is that Aeroplan points will be redeemable for Emirates economy and business class, but not for first class
Who knows, the folks at Aeroplan seem to be pretty convincing with airline partners, so maybe they'll get us some first class awards as well 😉
While first class awards would be awesome, being able to redeem Aeroplan points on Emirates in business class without fuel surcharges would already be a huge value-add. That's especially true when you consider that Aeroplan lets you mix & match partners, and also add stopovers for a reasonable cost. If that happens, I'd consider it to be a great development.
Aeroplan already has frequent flyer partnerships with several Middle Eastern airlines, including Etihad Airways, Gulf Air, and Oman Air.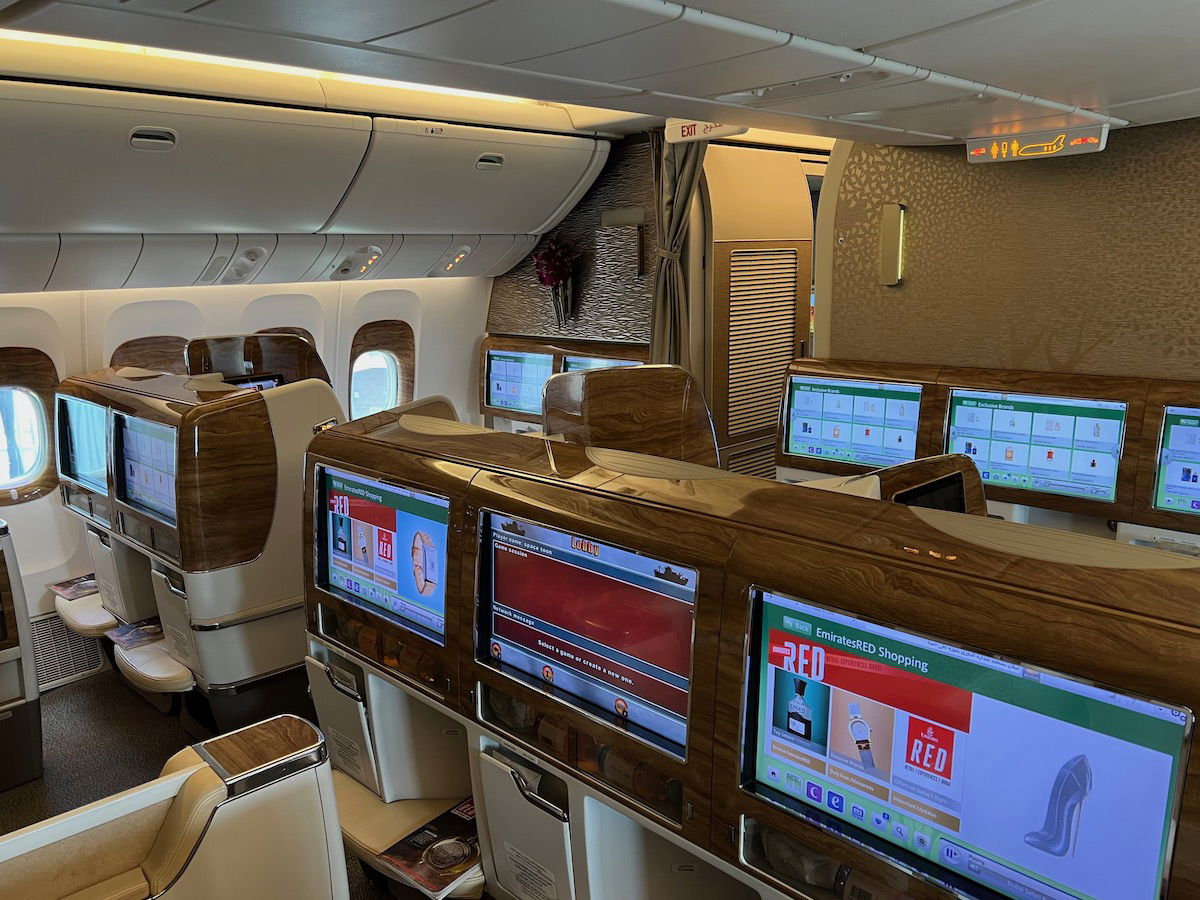 Bottom line
Air Canada & Emirates are launching a strategic partnership, which will include a codeshare agreement, reciprocal points earning, and frequent flyer perk reciprocity.
While we'll have to wait for the full details, it sounds like we should expect Aeroplan points to eventually be redeemable on Emirates, and that's exciting. I wouldn't count on first class awards being bookable, though.
What do you make of the new Air Canada & Emirates partnership?