After the marvelous success of the Nintendo Switch, all fans want is another of the same but with more powerful hardware. Today's Switch is equipped with the best kind of portability and a library full of exclusive titles. However, its hardware was weak compared to its competitors, even at the time of its release.
WARNING
Article continues below this ad
With Xbox One and PlayStation 4 giving Switch a hard time in terms of hardware, fans realized the lack. When Sony and Microsoft entered the next-generation market, Nintendo Switch lost much of its relevance in terms of hardware. However, Nintendo Switch's portability and library still stand arguably undefeated.
WARNING
Article continues below this ad
While most fans are more or less satisfied, Nintendo Switch definitely deserves a hardware upgrade. What fans could really use right now is a Switch Pro with 4K support, and Nintendo is probably gearing up to reveal one of those, as certain theories suggest.
Nintendo may be planning to reveal exactly what fans need
According to an eagle-eyed fan, Nintendo has recently set some videos on their official YouTube channel to private. The videos happen to be related to 2021's Switch OLED model. Nintendo fans were quick to start their speculations, and some fans even found a possible explanation behind the same.
Back during the Switch OLED model's release, Nintendo had set the Switch Lite trailers to private before the announcement. As a result, fans were quick to jump to a conclusion regarding an upcoming Switch Pro or even a Nintendo Switch 2!
Although these are just speculations and should be taken with a pinch of salt, an enhancement to the 2017's Switch is long due. In 2022, 4K support has become the norm in the display industry. The present Switch model, however, only supports up to 1080p.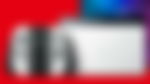 Many video games on Switch run at less than 40 FPS on 1080p even though the OLED and the 2017 model support up to 60 FPS. Users can reduce resolution and get some more frames, but any resolution less than 1080p in 2022 is a deal-breaker for many. According to developers, it is becoming increasingly difficult and expensive to optimize a modern game for Nintendo Switch, owing to its hardware.
Will there be a Switch Pro or a Switch 2?
According to a previous Nintendo employee, named Kit Ellis, the company setting those videos to private is probably just a deal about licensing.
These major videos typically have music or actors which are licensed for use for a year, then need to be renewed or taken down. Switch OLED was announced a year ago tomorrow. This is most likely nothing. https://t.co/rVr7xP4bvQ

—Kit Ellis (@kitosan) July 6, 2022
WARNING
Article continues below this ad
However, fans wouldn't want to stop believing the speculation just yet. As many have explained, this could be one of Nintendo's marketing strategies. Clearing up videos of older models will make enough room in YouTube's algorithm for the promotion of an upcoming Switch model.
On the other hand, a report revealed Nintendo's present struggle to procure parts in Japan, causing a decline in sales. With Switch sales dropping by 33% due to a weaker supply chain, it will probably be obnoxious to expect a new Switch model reveal from Nintendo any time soon.
WARNING
Article continues below this ad
WATCH THIS STORY: Ranking the highest-rated Nintendo games of all time
What do you think about Nintendo's move? Do you think a new Switch 2 or a Switch Pro is happening? Let us know in the comments!