Cold Iron Studios has revealed a load of new content coming to Aliens Fireteam Elite! Not only that but crossplay is incoming, too. The studio has announced that Aliens Fireteam Elite Season 4: Prestige is now set to launch this July 26, and it brings a new game mode, prestige progression and more.
CROSS PLAY
Crossplay is coming to all AFE game modes, including quickplay! Players on Steam, Xbox, and PlayStation will now be able to fight against hordes of Xenomorphs together. Queue up and join allies from across the gaming world for better matchmaking than ever before!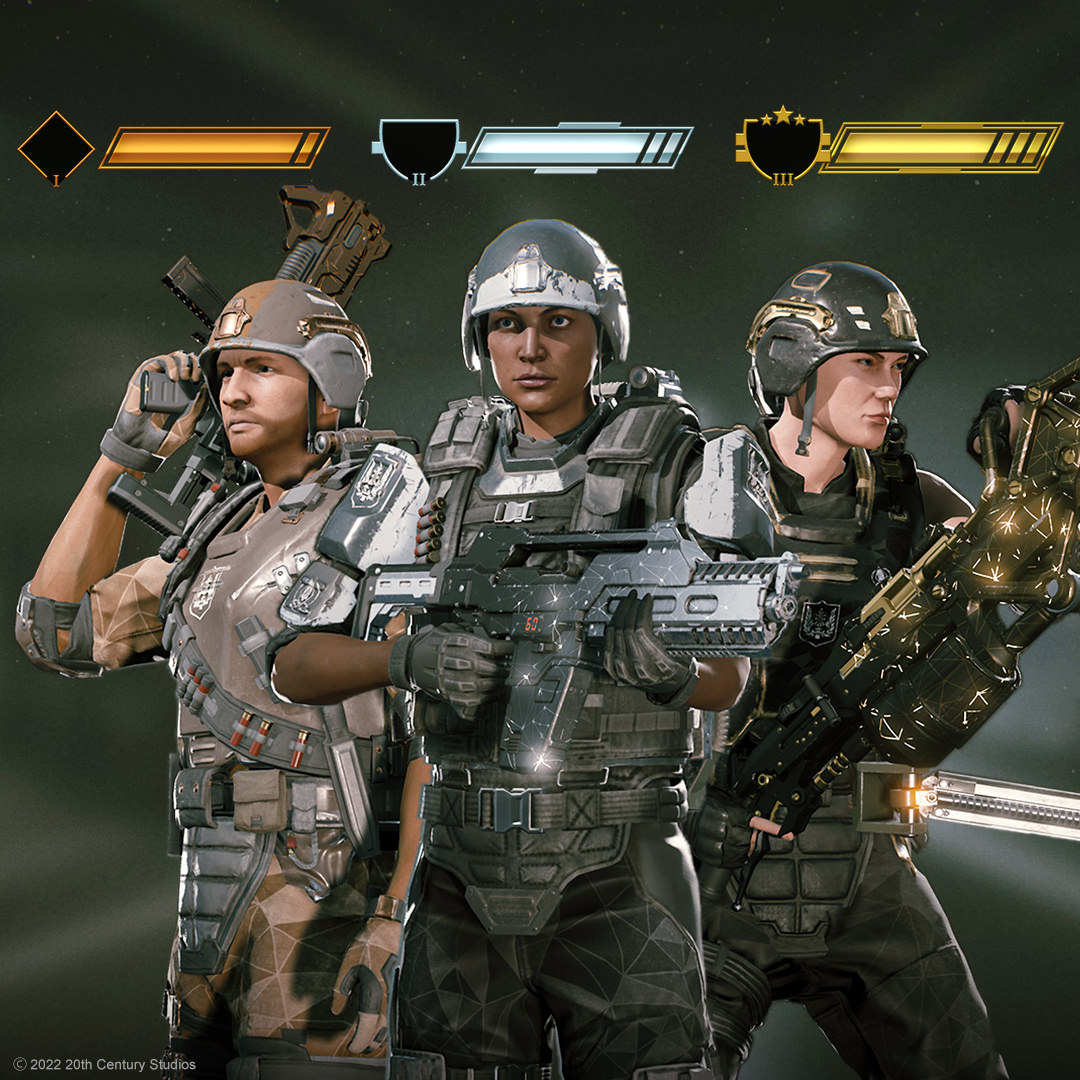 PRESTIGE
RISE TO THE CHALLENGE OF THE NEW PRESTIGE PROGRESSION SYSTEM THAT UNLOCKS AFTER YOU REACH LEVEL 20.
Prestige Ranks: Upon reaching level 20, your experience points start counting toward Prestige rank, starting at 1 and going all the way up to 100.
Bragging Rights: Prestige unlocks new nameplates that show off your rank and let other players know just how good you really are.Rewards: Every 10 Prestige levels, players unlock new exclusive rewards, including outfits, head accessories, gun colors, decals, emotes, nameplates, and more.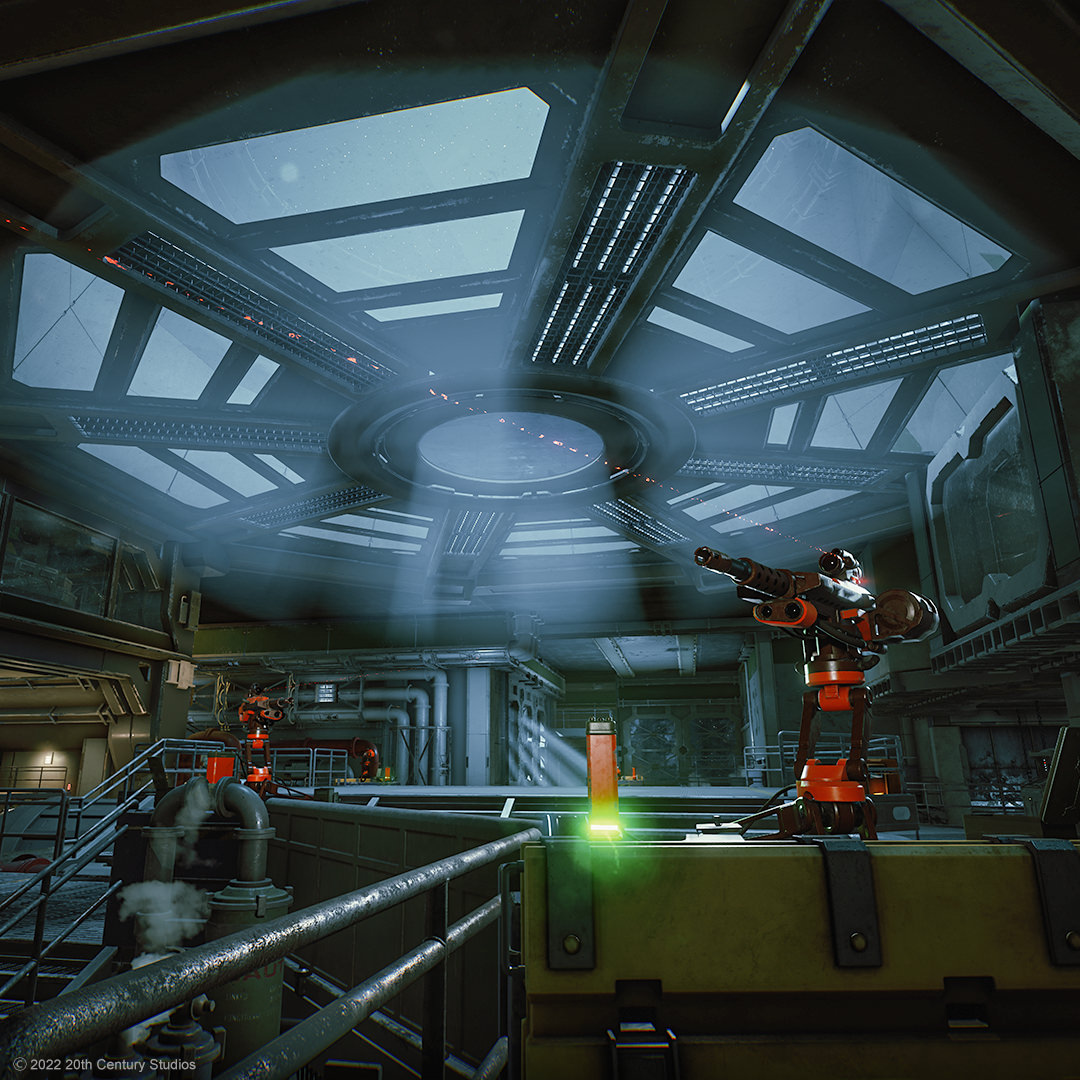 RESTOCK TURRETS
KEEP THOSE TURRETS LOADED, THEY'RE YOUR KEY TO SURVIVAL!
Load up, Marines! Restock Turrets is a new game mode where you have to fend off Xenomorphs coming from every direction while keeping your turrets stocked up to defend your positions.
Do you have what it takes to fend off wave after wave? Or will you crumble like a Power Loader without a fuel cell?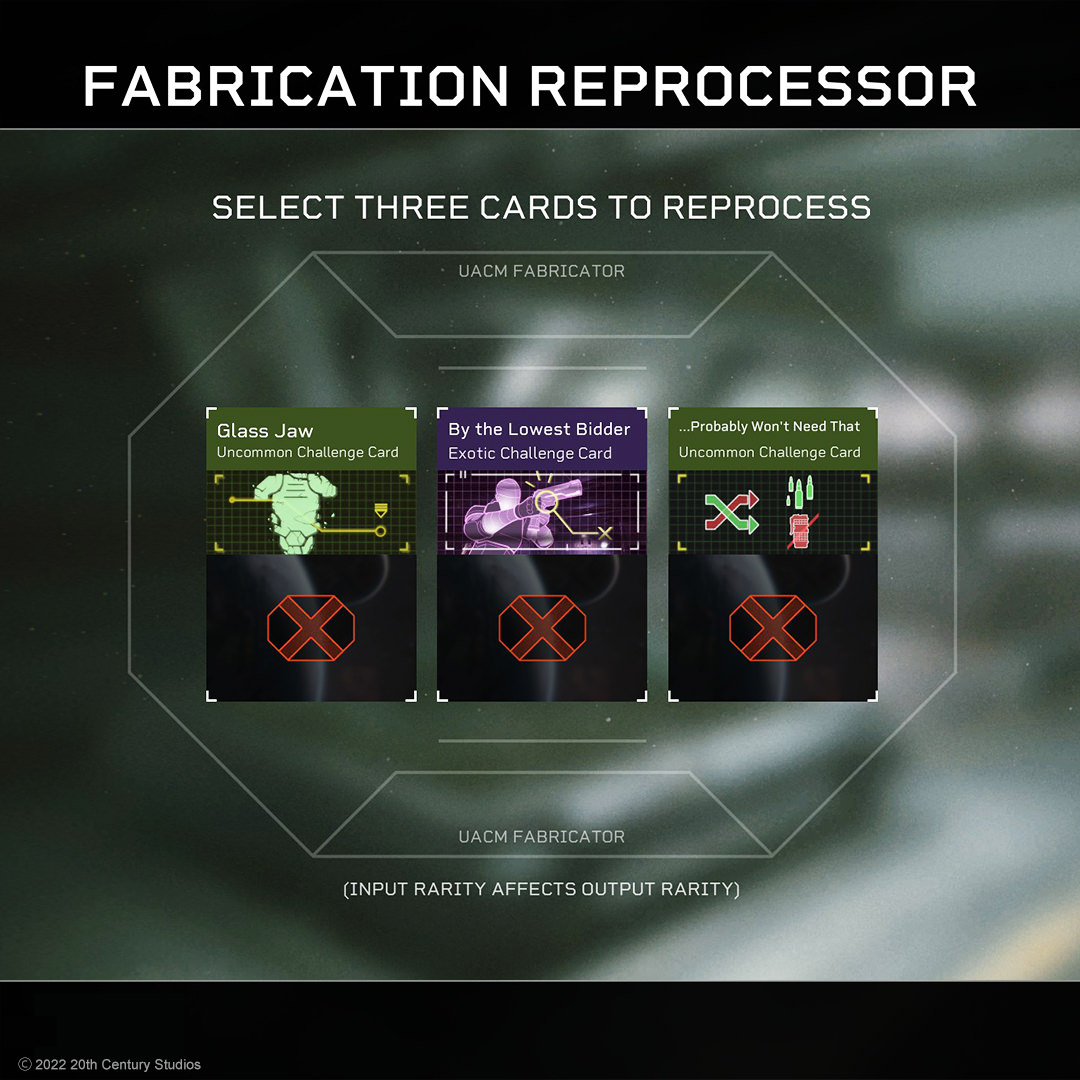 CHALLENGE CARD REPROCESSOR
ARE YOU UP TO THE CHALLENGE?
Put your old cards to good use with the Fabrication Reprocessor! Take any three challenge cards that you want to get rid of and roll for a brand new one, guaranteed to be different from one you put in.
Challenge Cards will also soon find their way into all Game Modes, not just the Campaign! So gear up and start planning what challenge you want to bring into Restock Turrets mode and more!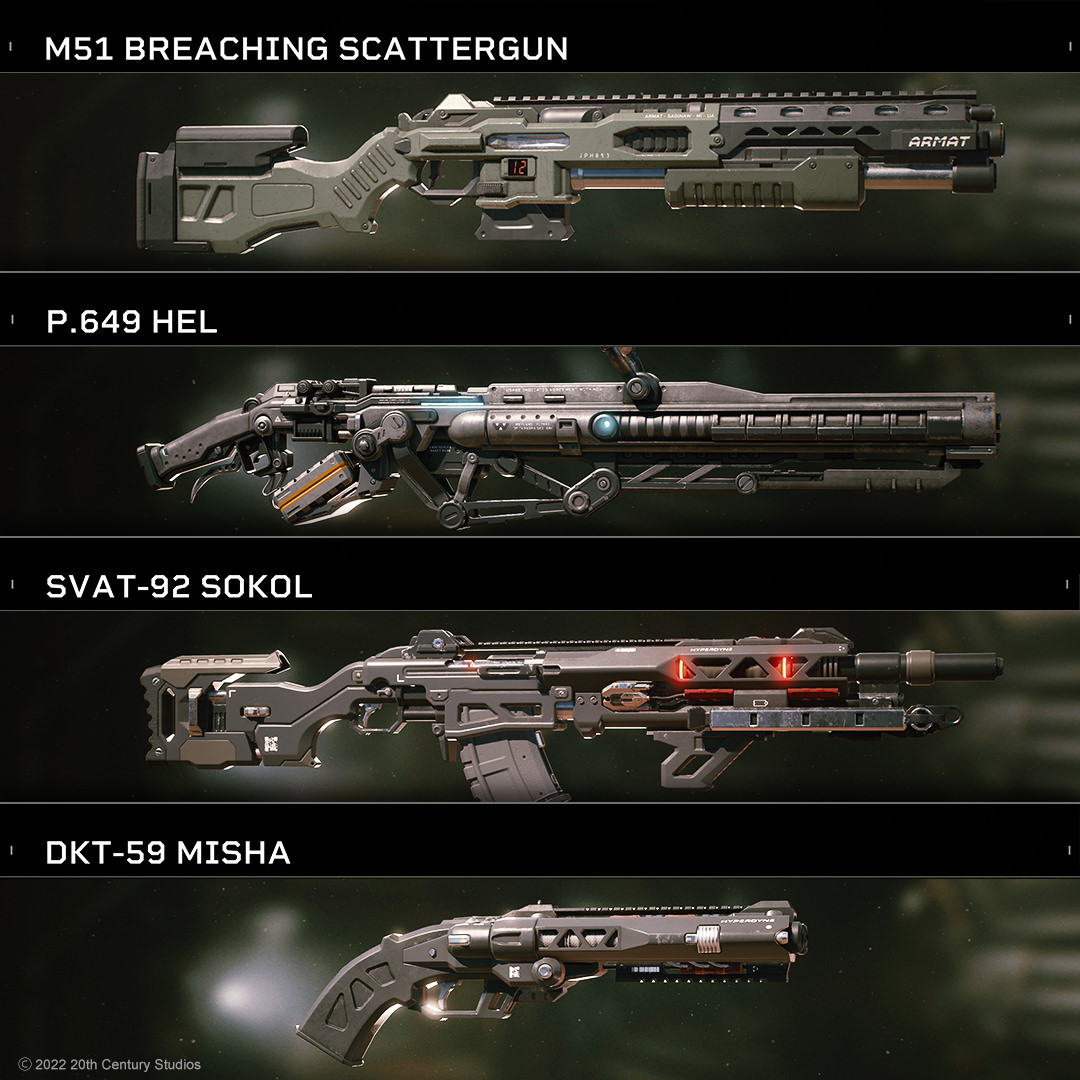 NEW WEAPONRY
FOUR NEW WEAPONS GUARANTEED TO HELP ERADICATE THE XENOMORPH INFESTATION!
CQW: M51 Breaching Scattergun
Armat's Double-shot burst shotgun with wide coverage, but minimal accuracy beyond close range.
Heavy: P.649 HEL
Weyland-Yutani's High-Energy Laser. A highly accurate, long range, ammo-based energy weapon with stronger charged shots.
Rifle: SVAT-92 Sokol
The only fully automatic Sniper Rifle. Effective against multiple long distance threats, but with less stopping power than traditional sniper rifles.
Hand Gun: DKT-59 Misha
Shotgun-like hand gun with devastating short range stopping power, but frequent reloading needs and low long range accuracy.
With Aliens Fireteam Elite Season 4: Prestige, Cold Iron has delivered on its promise for the Year 1 Roadmap! However, the content doesn't end there, as the first expansion for the game titled "Pathogen" crawls its way out this August 30
Once the new season's title update is out, we'll be sure to let our readers know.